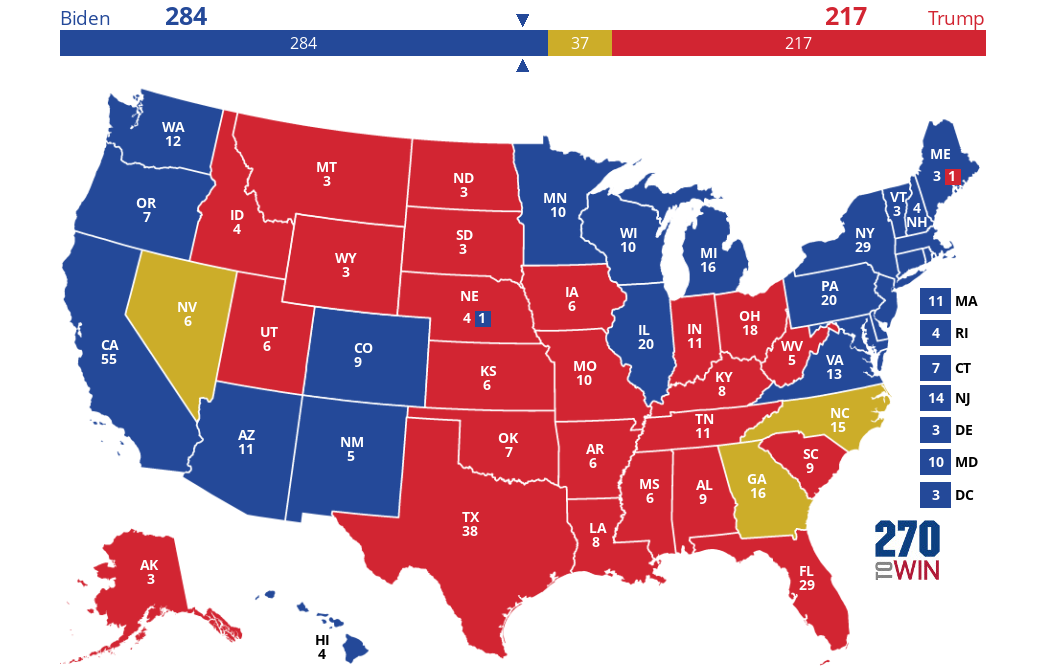 And Kamala Harris will be the first woman elected vice-president.
NBC News has just projected the state of Pennsylvania for Joe Biden. Those 20 votes put him over the 270 needed for victory, and that is that. The republic has been given a reprieve. You have no idea how deeply proud I am that our country has decided on this course change. Donald Trump will be a failed, one-term president. But, more than that, he will be replaced by a man ready to lead us out of the morass, a man perfectly fit for the moment, the perfect elixir to these last four years.
And I can't tell you how happy and proud I am that a woman will be vice-president. Kamala Harris finally breaks that glass ceiling that Hillary Clinton cracked so long ago. My mom was in tears just now. That she and my sisters and my nieces and my mother-in-law can witness this in their lifetimes is nothing short of tremendous.
More later, but for now, my husband and I are about to open the Veuve Clicquot that has been chilling all week!
If it weren't for this quarantine, I'd be heading out to celebrate. But the Veuve will be sufficient for now, especially with the knowledge that the Trump years will soon be over.