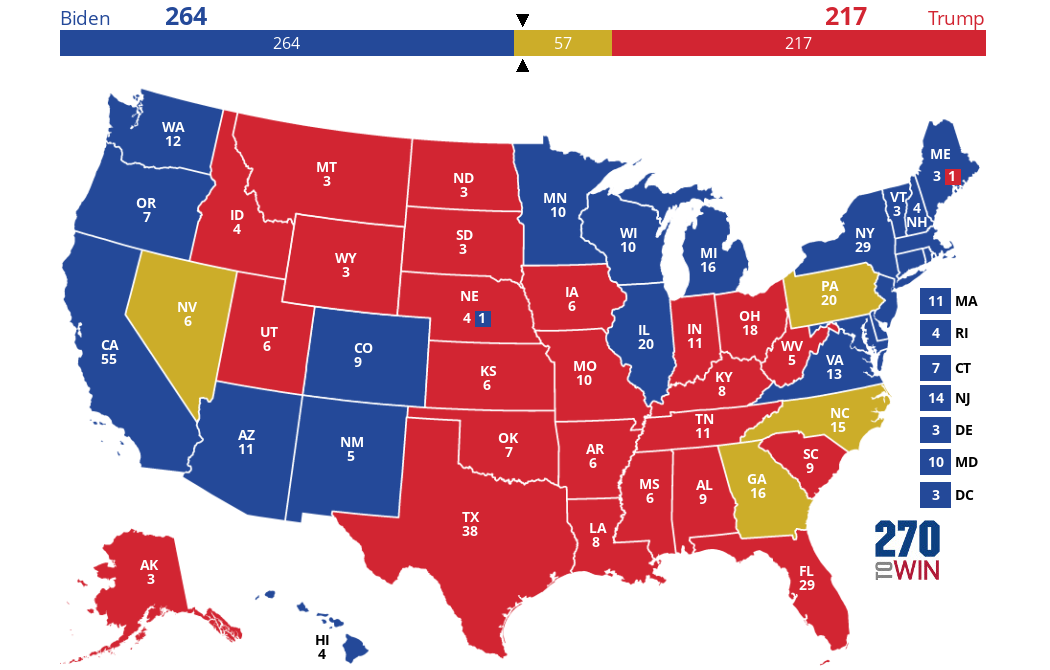 Wisconsin and Michigan have been called for Joe Biden. These are two of the three longtime Democratic states (known as the "blue wall") that unexpectedly flipped Republican and won the election for Trump four years ago. As expected, Biden is rebuilding that blue wall, and is now six votes shy of an Electoral College victory.
The former vice-president has already surpassed Hillary Clinton's 2016 national popular vote margin (she won that non-binding vote by three million ballots). As of 2:00pm, PT, on 04 Nov 2020, this is where the national vote stands:
Biden/Harris: 70,242,491 (50.3%); Trump/Pence: 67,086,905 (48.0%).
Biden has also surpassed Barack Obama's 2008 record for most popular votes won in a presidential election in American history. To be fair, though, that record, while nice, is broken every few election cycles. Population growth and an increase in voter participation make breaking such a record inevitable.